Domaine Chenu Savigny Les Beaune Les Haut Jarrons 1er Cru (750ml)
Sub-Region

Savigny-lès-Beaune

Food Pairing

PorkPoultryWarm Vegetable Dishes
Louis Chenu Père & Filles is a family winery in Savigny-les-Beaune, Burgundy. This is a family run estate and has been operating as such for five generations. The first parcels of vineyard were bought by Louis Chenu in 1914 and are today worked by his great grandson Louis Chenu with the help of his wife and daughters. The winery is a member of the Vignerons de Nature, a society whose mandate is to cultivate and produce wines using methods that respect the environment. The estate practices organic and biodynamic viticulture. Their vines are all situated in the Savigny-les-Beaune district of the Côte de Beaune. They mainly produce Savigny-les-Beaune Premiers Crus, "Aux Clous", "Les Hauts-Jarrons", "Les Lavières" or "Les Talmettes" wines, but also a rare white Savigny-les-Beaune Village wine.
As for the white grapes, they are pressed immediately after being harvested and once the must has been purged, are stored in the cellar in barrels for the duration of the alcoholic fermentation process. They are filtered and bottled after a year.
Tasting Notes
Medium color intensity. Elegant bouquet with predominately fruity overtones of Morello cherry, blackcurrant and raspberry, which evolve into more complex aromas of strawberry, herbs and undergrowth after a few years in the bottle. Supple, discretely tannic and with mild acidity. Savigny reds pair well with light dishes as well as red and white meats, including game birds. They are also recommended as an accompaniment to Epoisses cheese.


Method
The harvest is done by hand and takes approximately a week.  The winemaking process is traditional: the grapes are de-stemmed, crushed, cold-macerated for a few days then trodden down on a daily basis. The process of fermentation is carried out naturally at low temperatures. After a period of 2 weeks in vats, the wines are brought to the cellar and aged over 18 months and whenever possible, the red wines are not filtered. 
Our Thoughts
Louis Chenu Pere et Filles have been producing wines for five generations. They farm their 9.5Ha following biodynamic principles. For a year in which the domaine was decimated by frost, they were still able to produce a stunning wine revealing a pretty floral nose backed up with red berry aromas.  It's mid-weight palate is ripe and quite approachable now, but would do well hidden away for a year or two.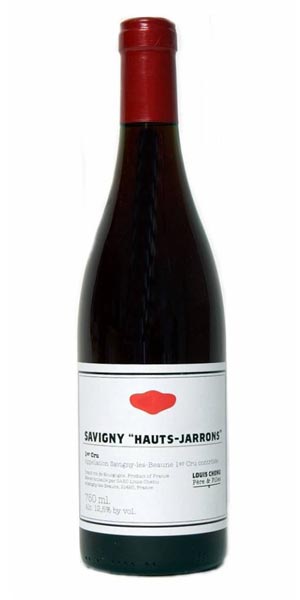 You may also like...