Domaine Lafage Miraflors Rosé (750ml)
Region

Languedoc Roussillon

Grape

GrenacheGrenache GrisMourvedre

Food Pairing

AperitifChickenSeafood
Jean-Marc and Eliane are 7th generation vignerons in the heart of the Roussillon.
In the 80s, Jean-Marc, as a young boy, actively participated in the work in the vineyards and eventually his father trusted him to make some of his own wine with their grapes. A few years later, Jean-Marc met Eliane during their wine studies and this shared passion for vine and wines led them to travel to other wine regions to learn and work. They settled back in France and took over the 36 ha of family land around Perpignan, Canet and Maury and eventually took over the entire family estate in 2001. The acquisition of Mas Miraflors took place in 2006.
Jean-Marc's parents are still very active and keep a keen and caring eye on the estate, while Jean-Marc's children are now studying and working in the filed of agriculture and wine.
Tasting Notes
Pale salmon colour with an elegant bouquet of roses, strawberry and white peach, leading to a clean and pure palate that ends with crisp, refreshing flavours. A light and juicy rose from the Cote de Roussillon appellation.
Method
The vine stocks are planted on steep slopes arranged in narrow terraces, where all the work is manual as tractor access is often impossible. The plots overlook the sea, delimited by low walls, called "feixa", and characteristic drainage channels, called "peus de gall". Grenache noir in particular excels on this thin soil of dark shales.    This rose is a blend of Mourvedre and old vine Grenache Gris and Grenache Noir.  The grapes are picked early to ensure a fresher style and pressed without crushing for an incredibly pale hue.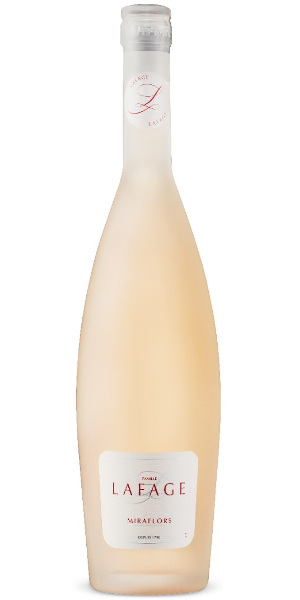 You may also like...