Domaine Louis Chenu Savigny Saucours (750ml)
Sub-Region

Savigny-les-Beaunes

Food Pairing

PoultrySeafoodWarm Vegetable Dishes
Louis Chenu Père & Filles is a family winery in Savigny-les-Beaune, in the Cote du Beaune, Burgundy. They have been working the vine and producing wine for five generations. The first parcels of vineyard were bought by Louis Chenu in 1914 and are today worked by his great grandson Louis Chenu with the help of his wife and daughters. The winery is a member of the Vignerons de Nature, a society whose mandate is to cultivate and produce wines using methods that respect the environment like organic and biodynamic practices.
Savigny white wines come from so‑called "white" soil, which is comprised partially of marl. Only 5% of the family's Savigny vineyard is made up of white grape varieties (mostly chardonnay) and the most favourable ground is situated at the entrance to the village on a slightly sloping hillside facing north (Les Saucours) and at the exit of the village heading towards Bouilland on a hillside facing south (Les Vermots).
Tasting Notes
In the glass, this white wine is an attractive golden-green colour. Dry, well‑structured and quite rounded in texture. The dominant Chardonnay variety gives the roundness, the aromas and the finesse. Meanwhile, a small amount Pinot Blanc (around 10%) provides the touch from the vine.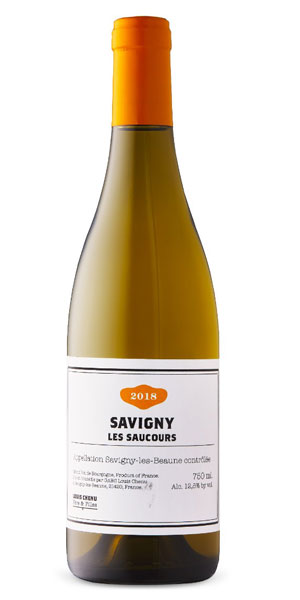 You may also like...