Domaine Pierre Amiot Morey St Denis (750ml)
Food Pairing

CharcuterieCheeseDuck

Sub-Region

Morey Saint Denis
Domaine Pierre Amiot was established in Morey-Saint-Denis 5 generations ago. Today, brothers Jean-Louis and Didier cultivate 8 hectares of vineyards in Morey-Saint-Denis and Gevrey-Chambertin. The domaine is spread around the original estate, which is located in the town center. There are now 40 parcels of vineyards, with 85% in Morey-Saint-Denis and 15% in Gevrey-Chambertin. Jean-Louis and Didier are proud to present a complete range of wines from every appellation level: 2 Bourgognes, 3 Villages, 5 Premiers Crus and 2 Grands Crus.
Tasting Notes
The grapes are sourced from vineyards facing east-southeast, at altitudes from 220 to 260m. The soil composition is limestone, marl, gravel and red-silt. The wine is made up of Pinot Noir sourced from the following lieu-dits: Cheneverys, Clos Solon, Très Girard, Les Crais, Bras, Seuvres and Les Pourroux. Each parcel imparts a unique element of its terroir to the wine. The Clos Solon has a deep marly soil, which gives structure to the wine. The soil of Cheneverys is rich in iron and offers finesse. Finally, Les Crais adds elegance, thanks to its gravelly soil…
Only older oak barrels are used for the aging process to ensure maximum varietal and terroir driven character. The result is a bright ruby red wine with a typical nose of the Côte de Nuits, with aromas of cherries and
raspberries. Good balance of red fruit, acidity and tannins. An elegant and generous wine, with bright fruit on the finish, and good length.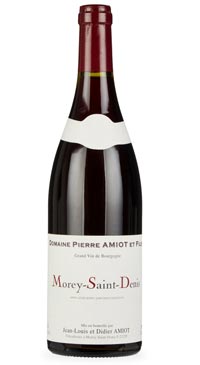 You may also like...