Domaine Rimbert L'Agathe White (750ml)
Food Pairing

CheeseChickenSeafood

Grape

ClairetteGrenache BlancRoussanneVermentino

Region

Languedoc Roussillon
Jean-Marie Rimbert, a native of Provence, arrived in the Languedoc nearly twenty-five years ago and managed the vineyards at Château de Flaugergues for five years until he saved up enough money to purchase his first parcels of gnarled ancient vine Carignan that had been nurtured in schist-laden soils for the better part of the last century. Today, Jean-Marie has 20 hectares spread amongst 40 diverse parcels each with different soil compositions and expositions. Berlou has the highest elevation in all of the St. Chinian AOC and is the only place in the region that possesses schist rich soils. From the beginning, his objective was to cultivate vineyards with the utmost respect for the environment and his wines reflect all of the natural beauty, depth and flavor originating from those vines. The wines Jean-Marie crafts are a passionate testament to this region's multi-dimensionality and ever-expanding potential.
Tasting Notes
Delicate aromas; notes of white fruit, fennel and baking spices. The wine shows a nice balance between freshness and textural richness on the palate with a fine mineral quality on the finish.
Method
The Languedoc Roussillon is a large territory in southern France known for a wide range of wine styles made from an array of grapes.  It's easy to forget that this area has many unique terroirs and these are highlighted through the appellation system.  This wine is from the appellation of Saint Chinian, which was delimited in 1982, but has only recently become a hot spot for high quality wines and interesting wines, many of which are organic and biodynamic.  This particular one is a blend of 50% Clairette, 25% Vermentino, 15% Roussanne and 10% Grenache blanc.  After fermentation, the wine rests for a period in acacia wood barrels.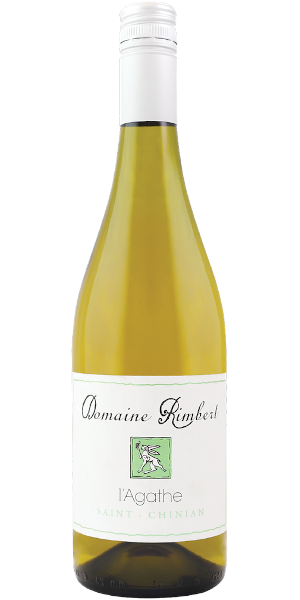 You may also like...