Sainte Cecile du Parc Notes Frivoles Rose (750ml)
Region

Languedoc Roussillon

Grape

Cabernet FrancCarignanGrenacheSyrah

Food Pairing

AperitifChickenCold Salads
Tucked away in the heart of the rolling hills near Pézenas, in the Midi, the authentic South of France, Domaine Sainte Cécile du Parc, is a recently reconstructed, family-run wine estate. The domaine covers 15 ha of organically farmed vineyards and olive groves. Since embracing the project in 2005, the family has taken on a major overhaul and investment; passionately committed to transforming their unique terroir into a quality-driven source of the finest wines.
Tasting Notes
On the nose, a gorgeous bouquet of red berry fruit and citrus fruit that carry onto the palate. Use as an aperitif, pair with a variety of chicken dishes, or serve alongside your favourite cold, summery salad.
Method
Made from 44% Grenache, 41% Syrah, 12% Carignan, and 3% Cabernet Franc, the grapes are mostly hand harvested, with some machine harvesting. The grapes are de-stemmed and delicately pressed immediately afterwards; the must is racked and alcoholic fermentation takes place in temperature controlled stainless steel tanks.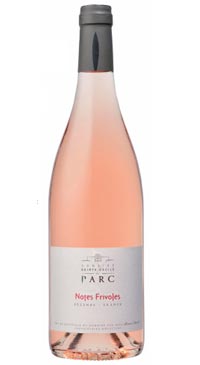 You may also like...