Sainte Cecile du Parc Notes Frivoles Rose (750ml)
Region

Languedoc Roussillon

Food Pairing

AperitifCold SaladsPoultry

Grape

Cabernet FrancCarignanGrenacheSyrah
Domaine Sainte Cécile du Parc was started by Stéphane Mouton and Christine Mouton Bertoli in 2005. They moved to the Languedoc in southwestern France in 2003 after living in Tuscany for several years. The previous owner of the property had sold his grapes to the cooperative winery in Pézenas, but new owners wanted to craft their own wines. As of 2013 the wines carry an organic certification.
The diversity of the domain's soil is quite remarkable even from one parcelle to another. The domain's vines spring from clay-limestone hillside terraces, with sandy and even villafranchien soil more down the valley. The soil has excellent draining qualities and allows the vines to thrive in the temperate climate typical of the Languedoc. The soothing breezes on the hillside not only soften the intense heat of the midday sun but provide natural anticeptics to the plants. Former vestiges of the sea's fauna are still now deeply embedded in the estate's terroir. Hence the eponymous "Pézenas", literally "piscean" heritage.
Tasting Notes
A light pink colour. A gorgeous bouquet of strawberries and citrus fruits that carry onto the palate. Fresh and dry on the palate with balanced acidity and a medium body. Sip this as an aperitif, enjoy with chicken or niçoise salad, lamb skewers or a zucchini tarte.
Method
Grenache Noir (44%), Syrah (41%),Carignan (12%), Cabernet Franc (3%).  Mostly hand, with some machine harvesting.  The grapes are de-stemmed and delicately pressed immediately afterwards.  The must is racked and alcoholic fermentation takes place in temperature controlled stainless steel tanks.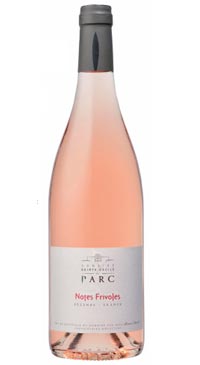 You may also like...