Drink Sprizzi! – Strawberry Basil (355ml)
Tasting Notes

Fruityherbalrefreshing
Drink Sprizzi! is the side project of Blomidon wine-maker Simon Rafuse and wife Jennie Dobbs (of Morris East fame notability). The intention is to make approachable and refreshing cider-based spritzers with unique flavour combinations. So far, things are off to a great start and we can't wait to see what they come out with next!
Tasting Notes
A low-alcohol spritzer sipper with gentle sparkle and tantalizing real fruit flavours. Discover notes of orchard peach, strawberry and freshly pressed apples, with a touch of basil. Be refreshed.
Method
A base of apple and peach co-fermented cider, soured with lactobacillus bacteria, and blended with fresh Annapolis Valley strawberry juice and a hint of basil.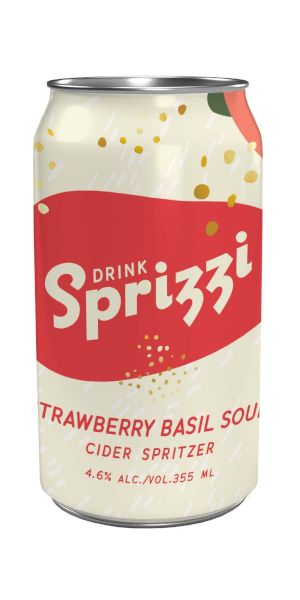 You may also like...