Brasserie Dunham – Saison Fleurs du Sauvages (750ml)
Located in the small country town of Dunham, Quebec, about thirty minutes from the Vermont border, is Brasserie Dunham. Brewmaster Eloi Deit, formerly of Quebec's famous Le Cheval Blanc, took over the struggling little brewpub as a temporary moonlighting gig. Before he knew it, he had cleaned house, ditched the recipes, and when the sun came up, he had created something truly special.
These days, Brasserie Dunham is known for a wide variety of beers, but especially their saisons and barrel aged beers. Surrounded by fruit farmers, honey producers, cideries, and wineries, Eloi's geography is not unlike Hill Farmstead, and the effect it has on his mindset as a brewer is similarly nuanced. Beautiful, fluffy, balanced beers that are bright and full of flavor.
Tasting Notes
This is a classic Dunham beer with very elegant floral notes, slight background herb notes, and with great honey flavour on the finish. The flowers give the beer an amazing floral nose that compliments the yeasty notes really nicely. Bready and straw flavours along with fruity Belgian notes, though a little less flowers than you might think, and it all wraps up with a firm bitterness.
6.0% abv
Method
Saison Fleurs du Sauvages is a Saison aged on various local flowers, herbs, and honey from around the area. Most of the sugar from the honey has been fermented out, leaving you with a fairly dry and refreshing beer. Can age beautifully for a couple of years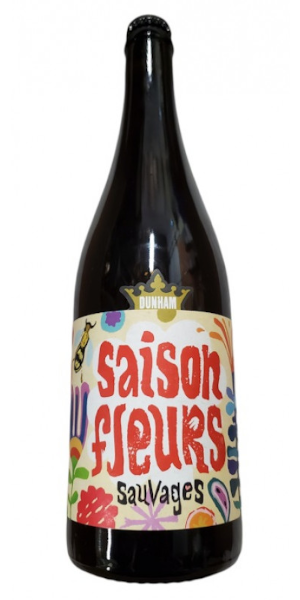 You may also like...