Echo de Lynch Bages (750ml)
Food Pairing

CheeseGameRoast meats

Grape

Cabernet SauvignonMerlot
Château Haut-Bages Averous was the name of the former Pauillac estate acquired by André Cazes and was the domaine's second wine from 1976 onwards. It was renamed Echo de Lynch-Bages as of the 2008 vintage in order to affirm its relationship with the Grand Cru Classé. Its name Echo refers to the nymph from Greek mythology who was deprived of speech by Hera as a punishment for distracting her when Zeus wished to consort with beautiful mortals. As such, although Echo de Lynch-Bages is not the first to speak, it shares the first wine's elegance and character.
Tasting Notes
Echo de Lynch-Bages 2016 is a blend of 73% Cabernet Sauvignon and 27 % Merlot. It is at once supple and powerful. It releases fresh fruit aromas, elegantly underlined with the oaky and spicy notes acquired from ageing. On the palate, it is perfectly balanced and its tannins are already round and mouth coating.
Method
Like its big brother, Echo de Lynch-Bages displays the characteristic taste, aromas and length of Pauillac wines. As an echo of the first wine, it receives the same care and attention from the vine to the cellars. It is the result of a selection of Lynch-Bages' youngest vines and specific plots which represent between 25 to 40 % of the harvest depending on the vintage. Echo de Lynch-Bages is round, soft and seductive in its youth with outstanding potential for bottle age.
 The 2016 harvest began a week later than in 2015. Running off took place after an average 20 days of vatting, from 18 October to 2 November, and the distinctive signs of a great vintage began to become apparent: full maturity of all varietals, particularly noticeable in terms of seed and skin tannins; no vegetal flavours (herbaceous notes, green pepper, etc.) thanks to summer heat peaks that limited pyrazines; small berries, mainly in the Cabernet, which increased the marc/juice ratio in the vat and made the wine richer, in terms of both structure and aroma; a very marked acidity, thanks to cool nights in September and early October and a perfect sanitary state.  One third of malolactic fermentation took place in vats and two thirds in barrels. Fermentation was quite quick, by the end of November it had ended for all the estate's batches and we were able to begin blending.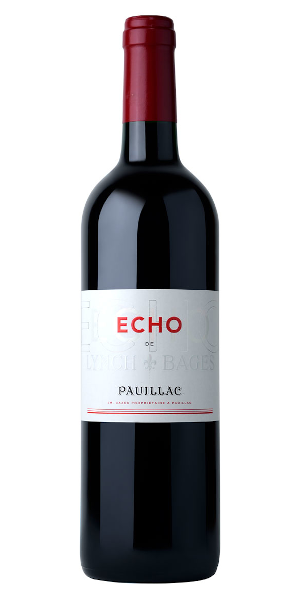 You may also like...