Estandon Mosaique Rosé (750ml)
Grape

CinsaultGrenacheSyrah

Food Pairing

ChickenCold SaladsSeafood
A wine that is proud of Provence: the region famed for being a mosaic of the senses. The landscapes of vineyards, pine forests, scenic villages, mountains, rivers, the ever-shifting light, the flavours, the aromas, the colours, the art, the drama and subtlety of nature, the savoir-faire, the "relaxed way of life" in all their wondrous glory.
Tasting Notes
Beautiful pale salmon pink color with aromas of currants and freshly picked raspberries. The palate is smooth, round though maintains a nice liveliness. Ideal as an aperitif or any Mediterranean inspired appetizer.
Method
This is an organic rose made from Grenache Noir, Cinsault and Syrah grapes grown in the IGP Méditerranée Estandon appellation which covers Provence Verte through the Massif des Maures to Dracénie.  The grapes are machine harvested mechanically in the evening and undergo a short maceration before pressing and temperature controlled fermentation and no malolactic fermentation in order to maintain the wine's fresh acidity.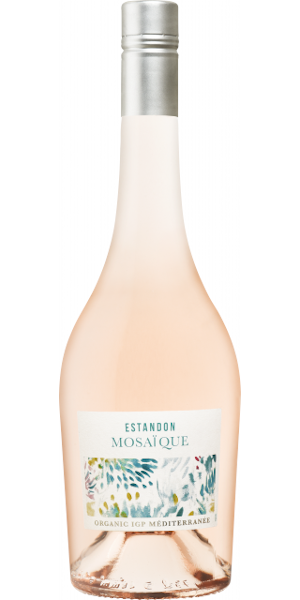 You may also like...