Evolution Big Time Red (750ml)
Food Pairing

Grilled VegetablesPasta DishesPizza

Sub-Region

Willamette Valley
Bishop's Cellar is happy to have the Evolution range of wines from Oregon back on their shelves after many years. Produced by the region's pioneering wine family, Sokol Blosser, the Evolution wines offer value from a region known for premium wines.
Tasting Notes
This blend is complex, big, juicy and nothing short of exquisite with Sangiovese, Montepulciano, Syrah and a splash of Evolution Lucky No. 9 (white wine grapes). It's a friend to grilled meats, Italian red sauce dishes, pizza and even a fine ratatouille. In a nutshell, Evolution Big Time Red continues the evolution of Evolution. Another giant step forward in wine. This big time blend reveals flavors of black cherry and currants, with a hint of savoriness, and has a finish that's long and juicy.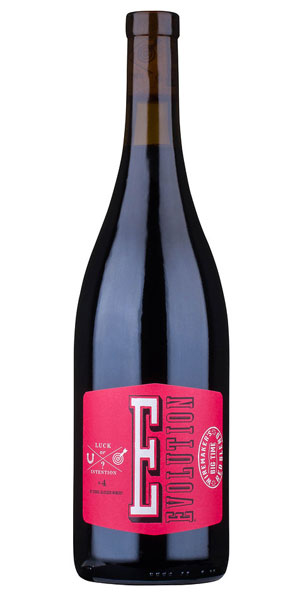 You may also like...