Fairweather Brewing – Wishing Well 2022 Imperial Stout (750ml)
Beer Style

Imperial StoutThese beers have complex malt bills, often with several types of dark malts that create very rich, and intense flavours. Learn More

Tasting Notes

ComplexrichSmooth
After a few incidents of fate and circumstance, Fairweather opened its doors in May 2017. The brewery is home in a revitalized warehouse in west Hamilton's Ainslie Wood neighbourhood. In addition to a taproom and bottle shop, they have a 60 seat patio, and a 10,000 square foot production facility which doubles as an event space.
Whether the brewers area exploring bright hoppy IPAs, rich, silky stouts and porters, elegant, classic continental lagers, or fruited and oak-aged beers that explore the edges of what beer can be, Fairweather will never be satisfied. They will tirelessly strive to create the best beer you will find anywhere. Period.
Tasting Notes
Pouring inky black with a long lasting ivory head. This Imperial Stout is packed with deep malt notes of espresso, black chocolate, and licorice while being balanced with notes of vanilla, coconut, and herbal tea notes. The palate is super decadent with a lot of complexity that leads into a surprisingly silk smooth finish. This beer can be enjoyed now, or aged for up to 5 years.
Method
Imperial denotes the elevated alcohol content, often between 7.0% and 12% ABV. Can be brewed with English hops if the sub style is English Imperial Stout, or with American hops if the sub style is American Imperial Stout. These beers have complex malt bills, often with several types of dark malts that create very rich, and intense flavours. 
The 2022 release of Wishing Well. This year an Imperial Stout was conditioned on vanilla, tons of toasted coconut, single-origin Colombian coffee and Yerba mate.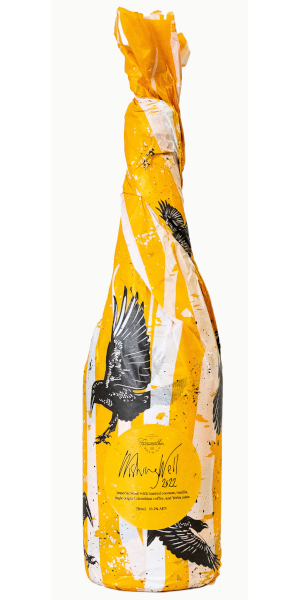 You may also like...