FORADORI FONTANASANTA NOSIOLA (750ml)
Food Pairing

AperitifSeafood Pasta DishesSushi

Region

Trentino Alto Adige
Forradori was founded in 1901 Northern Italy's Alto Adige region. In 1984 Elisabetta Foradori, after having completed her enological studies, completed her first vintage at her family estate. She is widely credited with helping revive the popularity and quality of the Teroldego grape. In 2002 the estate began it's conversion to biodynamic farming and received Demeter status in 2009. Here sourounded by the Dolomiti mountains Elisabetta cultivates native grapes on both alluvial and calcarous clay soils.
Tasting Notes
Attractive lemon and notes of fresh hazelnut on the nose and palate. Dry and crisp with lingering minerality.
Method
Nosiola is an ancient Trentino grape variety, once spread throughout the region and whose
cultivation has since been restricted to the areas of Valle dei Laghi, Colline di Trento and Pressano. It is a variety that expresses itself intensely in poor soil vineyards, cultivating wines of great delicacy and longevity.
In the past, Nosiola was always vinified on the skins or made as a dessert wine. This wine is fermented in amphora (Tinaja from Villarrobledo, Spain).  Its shape and the porosity of the clay that it is made from, allows the wine to be in contact with the skins over a longer period of time.  In this case, thte wine spends 8 months on the skins in tinajas (amphorae).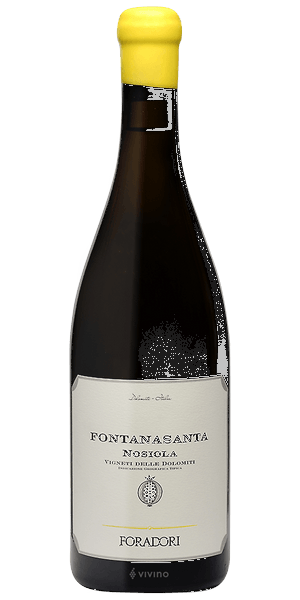 You may also like...