Food Pairing

ChickenPasta in cream saucesSeafood
Garganuda is Andrea Fiorini Carbognin's project in Soave and Valpolicella. Andrea is Stefano Menti's brother-in-law, a grape grower and producer of natural wines in the Veneto who has also influenced Marco Barba wines. As wine is a family affair at Menti, Andrea has helped at the winery for many years, gaining valuable experience that informs his own farming and winemaking practices at Garganuda. Through this work, Andrea was able to find small parcels of vineyards that he could transition to Biodynamic farming with the guidance and help of Stefano. Like all of the Menti vineyards, Garganuda is farmed without chemicals and is on volcanic soil. The trellised vineyard is populated by a meandering flock of sheep, whose grazing controls weeds between the rows and contributes to the microbial health of the soils without compacting them.
Tasting Notes
This white offers intense apple notes accented by honey, chamomile and lemongrass with a well-balanced and fresh palate.
Method
Made from 100% Garganega, this Soave is a result of biodynamic agriculture and minimal intervention winemaking.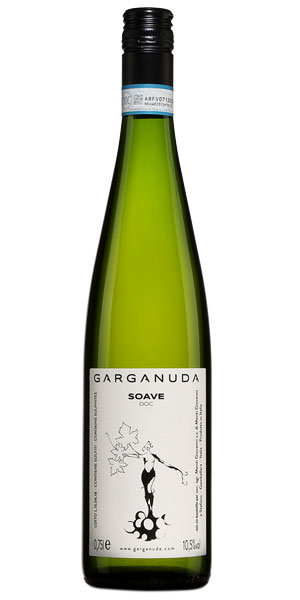 You may also like...