Garganuda Valpolicella (750ml)
Food Pairing

Mushroom risottoAntipastiPasta with Tomato Sauce
Garganuda is Andrea Fiorini Carbognin's project in Soave and Valpolicella. Andrea is Stefano Menti's brother-in-law, a grape grower and producer of natural wines in the Veneto who has also influenced Marco Barba wines. As wine is a family affair at Menti, Andrea has helped at the winery for many years, gaining valuable experience that informs his own farming and winemaking practices at Garganuda. Through this work, Andrea was able to find small parcels of vineyards that he could transition to Biodynamic farming with the guidance and help of Stefano. Like all of the Menti vineyards, Garganuda is farmed without chemicals and is on volcanic soil. The trellised vineyard is populated by a meandering flock of sheep, whose grazing controls weeds between the rows and contributes to the microbial health of the soils without compacting them.
Tasting Notes
This is a dry, medium bodied red with medium acidity and tannins and no oak influence. Fruit flavours of cherry and blackberry along with light cinnamon, liquorice and rose. Made for immediate enjoyment, though would last a few years in the cellar too.
Method
This is an organic wine made from 80% Corvina and 20% Rondinella grapes.  The grapes grow on morainic hills of limestone and clay.  Naturally fermented in stainless steel and rests for a period in large neutral oak barrels before being bottled unfined and unfiltered.  with minimal SO2.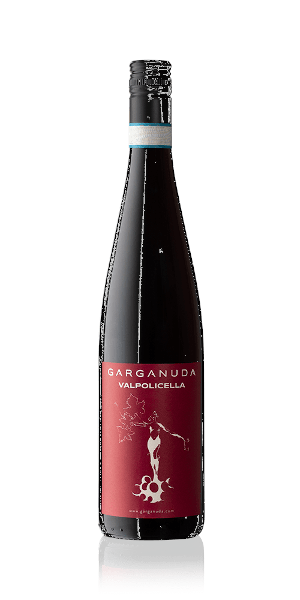 You may also like...