Garrison Deja Moo Milk Stout (473ml)
Garrison Brewing Company, located in Halifax, follows the rich brewing tradition in Nova Scotia by producing premium ales of distinction for the local market. Garrison brews a variety of full flavored, all natural, preservative free ales. Each glass represents a tribute to the art of hand-crafting ales with the finest natural ingredients.
Tasting Notes
Pours black with a mocha head, rich chocolate and coffee aroma. Expect lightly sweetened espresso flavours of coffee and
chocolate with a smooth and creamy, yet slightly bitter finish.
5.0% abv
Method
Brewed with Pale Ale malt, Munich malt, Oats, Crystal malt & Roasted Barley, that give this stout a very deep, rich flavour. Lactose sugar is added to create the style known as "Milk Stout" or "Sweet Stout". Brewers yeast can't ferment the lactose sugars, so while you won't taste milk, you will feel a more creamy texture.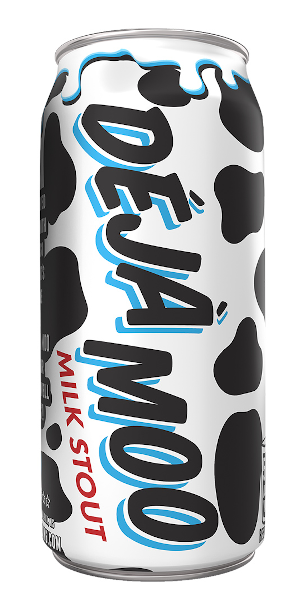 You may also like...