Garrison Irish Red Ale (2046ml)
Garrison Brewing Company, located in Halifax, follows the rich brewing tradition in Nova Scotia by producing premium ales of distinction for the local market. Garrison brews a variety of full flavored, all natural, preservative free ales. Each glass represents a tribute to the art of hand-crafting ales with the finest natural ingredients.
Tasting Notes
This classic beer style was inspired by centuries of Celtic brewing history, Specialty kilned malts such as dark caramel and munich dominate the Irish Red resulting in a ruby red colour and smooth malty taste.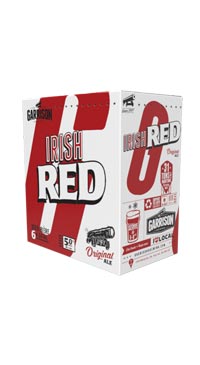 You may also like...