Garrison Nut Brown (473ml)
Garrison Brewing Company, located in Halifax, follows the rich brewing tradition in Nova Scotia by producing premium ales of distinction for the local market. Garrison brews a variety of full flavored, all natural, preservative free ales. Each glass represents a tribute to the art of hand-crafting ales with the finest natural ingredients.
Tasting Notes
Rich, dark, malty, this old-school UK Brown just tastes good. It's an original Garrison brew and their darkest offering year-round. With an dark reddish-brown appearance, rich and full-bodied maltiness with coffee and chocolate notes, mild hop aroma and bitterness.
5.0% abv
Method
Brewed with Pale Ale, Kiln Amber, Crystal, Chocolate, Kiln Coffee, Roasted Barley malts, and Millennium hops.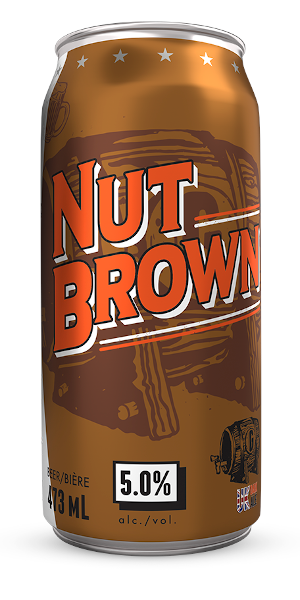 You may also like...