Garrison Tall Ship Light 12pk (4260ml)
Beer Style

American Light Ale
Garrison Brewing Company, located in Halifax, follows the rich brewing tradition in Nova Scotia by producing premium ales of distinction for the local market. Garrison brews a variety of full flavored, all natural, preservative free ales. Each glass represents a tribute to the art of hand-crafting ales with the finest natural ingredients.
Tasting Notes
Crisp and clean, Tall Ship Light pours pale yellow with a refreshingly light body. It finishes smooth and dry with a very mild hop aroma and a great lager-like taste.
4.0% abv
Method
Filtered water, Canadian barley malt, premium hops and yeast… Light beer done right!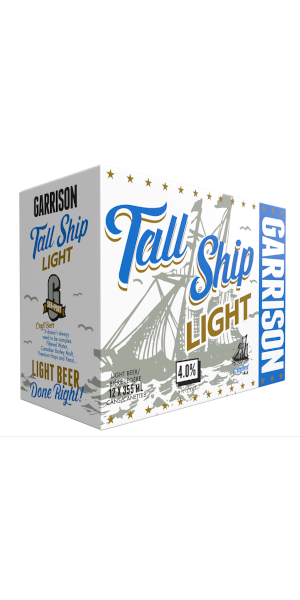 You may also like...