Garrison x Bishops Boardwalk Empire (473ml)
We figured since Garrison has been making beer on the boardwalk for over 20 years, and Bishops Cellar is celebrating its 16th year on the boardwalk, it's almost like we've got a little empire down here. So why not team up and make a beer to celebrate our achievements, and the arrival of summer!
Tasting Notes
For Boardwalk Empire, we wanted to make something that screams summer, and since Garrison's Brewmaster, Daniel has spent time training in Germany, what better way to utilize his vast knowledge of German beer!
Boardwalk Empire at it's core is a Hefeweizen, a classic Bavarian wheat ale with it's one of a kind yeast strain that is known to create notes of bananas, bubblegum, and clove. But after that we thought it would be neat to swap out the traditional German hops for newer generation German hops like hallertau blanc, huell melon, and mandarina bavaria to give more tropical fruit tones.
Fermentation went well and this beer dried up nicely, and Daniel nailed the bitterness to create an incredibly refreshing and dry Weissebier with big carbonation. This beer is ready to tackle the patio, the beach, or a sausage grill out. Pour into a big wheat beer glass to admire the aromas!
PROST!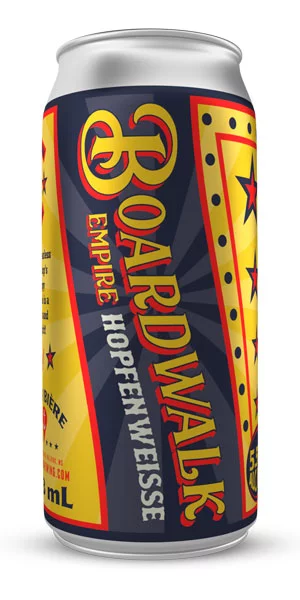 You may also like...