Gaspereau Tidal Bay Can (250ml)
Sub-Region

Gaspereau Valley

Food Pairing

AperitifCold SaladsSeafood
Gaspereau Vineyards is a picturesque 35-acre vineyard in the Gaspereau Valley. It has earned a reputation for making outstanding Rieslings under the care of European-trained, Nova Scotian born winemaker Gina Haverstock. Gaspereau Vineyards specializes in fruit-forward, terroir driven white wines, and smooth reds as well as traditional method sparkling wines.
Method
To earn the Tidal Bay designation, all wines must follow a strict set of technical standards that are enforced throughout the winemaking process- from growing to bottling and more.  These standards were created by a committee of winemakers, sommeliers and wine experts.
The 2021 vintage of the Gaspereau Vineyards Tidal Bay is a blend of 39% Seyval, 22% Vidal, 16% Riesling, 12% New York Muscat, 11% Chardonnay.   10.5 g/L RS.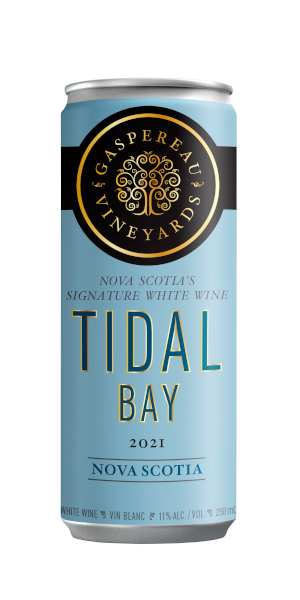 You may also like...