GEANTET-PANSIOT Marsannay Les Champerdrix (750ml)
Food Pairing

CheeseMushroom dishesRoast meats
The Geantet-Pansiot Estate was founded in 1954 by Edmond Geantet and Bernadette Pansiot. It started out as a small 3 hectares of vineyards. After having expanded his domain by gradually buying other vines, his son Vincent joined the estate in 1977. Vincent Geantet is one of the most competent winemakers in Gevrey-Chambertin today. Gevrey-Chambertin is a French wine commune, located 15km south of Dijon in the department of the Cote d'Or and the region of Burgundy. Domaine Geantet has a little over 7 hectare of vineyards today in various appellations. Vincent's son Fabien has since joined the team and the domaine's land holdings have expanded. Though the domaine is most well-known for their Gevrey-Chambertin and Chambolle-Musigny wines, Marsannay is equally charming.
Tasting Notes
Expressive notes of black fruits and smokiness. This domaine's style is more overt on the palate, you'll find a plush profile to the fruits. Damp earthy, clay and dark fruit. Medium to full bodied with ripe black fruit notes, licorice and some wet stone finish.
Method
The grapes are sourced from a very steep vineyard planted on rock, with substantial calcaire in the subsoil.  The vineyards are farmed according to lutte raisonée, with no herbicides, just one or two anti-disease chemical treatments. The grapes go through three sortings before fermentation, the last of which is done berry by berry, after destemming. The uncrushed berries are cooled to 10°C for 10 days, then warmed to 22°C for fermentation to start. The tanks are punched down once and pumped over once a day, after which the solids are given a light pressing and all the juice is left to settle for a week, so that any last sugar emerging from the pressed skins can finish fermenting. The wines are then matured in barrel for 15 months, with a couple of stirrings but no racking. 30% new wood is used on every cuvée.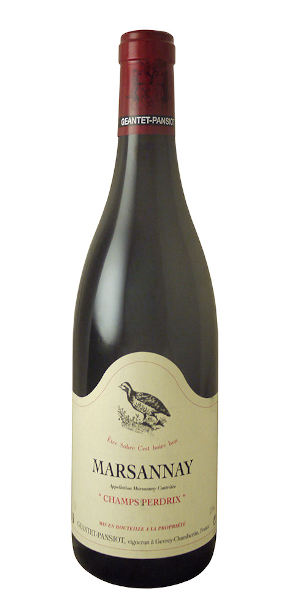 You may also like...