Goats do Roam Red (750ml)
Food Pairing

BBQPasta DishesRed Meat
The Fairview estate, located at the foot of the Paarl mountain, is rich in history. Only recently, while preparing the land to plant new vineyards, prehistoric tools were unearthed in the location and records show that Fairview was a working farm as far back as 1693. It is considered to be one of South Africa's first wine estates (official tax records of the time note a farm inventory and list a few barrels of wine) and continues to make fine wine today. Fairview is a third generation family owned farm, raising goats (over 1000 Saanen goats roam the land) and cultivating vines. In light of these strong ties to the land, the Back family is committed to the preservation of the local environment. Fairview has various measures in place to ensure that their farming and wine production practices meet and exceed the standards set by local and international authorities for sustainability and they have been recognized for their outstanding efforts.
Tasting Notes
Vibrant ruby red colour. Cedar, anise and fleshy fruit on the nose. Medium bodied palate, but good length and structure carrying to a long finish. Blackberry fruit and supple tannins.
Method
The blend is predominantly Shiraz, Mourvedre, Petite Sirah, Grenache, Tempranillo, Cinsault and Pinotage. The Shiraz was harvested from trellised vineyards in the Paarl, Stellenbosch and Swartland regions. The juicy Grenache noir is from the Paarl. The Mourvèdre is from Paarl and Stellenbosch regions. The Petite Sirah, also known as Durif, and Tempranillo is grown side by side in decomposed granite soils grown in our trellised Paarl vineyards. The Cinsault is from bush vines up on the higher decomposed sites inPaarl. This year the goats roamed a little further and more varieties were included to make up for losses from the ongoing drought. These were included as minor components and without changing the style of the wine.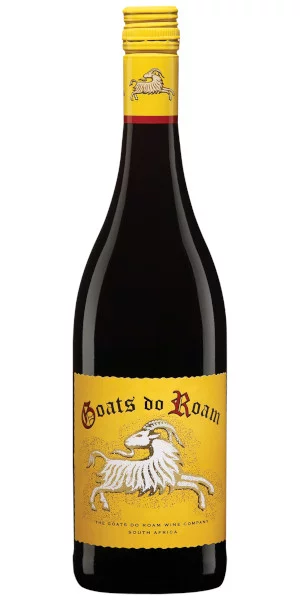 You may also like...