Goats Do Roam White (750ml)
Grape

Grenache BlancMarsanneRoussanneViognier

Farming Method

ConventionalMost products with this label come from producers who do their best to avoid any intervention at all but it's possible that some of the aforementioned preventative measures and additions are deemed necessary. Learn More

Food Pairing

Cold SaladsSeafood
The Fairview estate, located at the foot of the Paarl mountain, is rich in history. Only recently, while preparing the land to plant new vineyards, prehistoric tools were unearthed in the location and records show that Fairview was a working farm as far back as 1693. It is considered to be one of South Africa's first wine estates (official tax records of the time note a farm inventory and list a few barrels of wine) and continues to make fine wine today. Fairview is a third generation family owned farm, raising goats (over 1000 Saanen goats roam the land) and cultivating vines. In light of these strong ties to the land, the Back family is committed to the preservation of the local environment. Fairview has various measures in place to ensure that their farming and wine production practices meet and exceed the standards set by local and international authorities for sustainability and they have been recognized for their outstanding efforts.
Tasting Notes
Vibrant light green color in the glass. Layered aromas of lemon, peach and floral notes. Palate is medium bodied with stone fruits and citrus flavors, with fresh lingering acidity.
Method
Made from a blend of 36% Viognier, 32% Grenache Blanc, 26% Roussanne, and 6% Marsanne, the grapes were picked between 22 and 23.5°Brix- this was just the second vintage for the Marsanne. Next, the fruit was destalked and crushed and then gently pressed. Only free run juice was used and the vineyard parcels were kept separate. The juice was cold fermented in stainless steel tanks and the individual components were left on their lees prior to blending and bottling.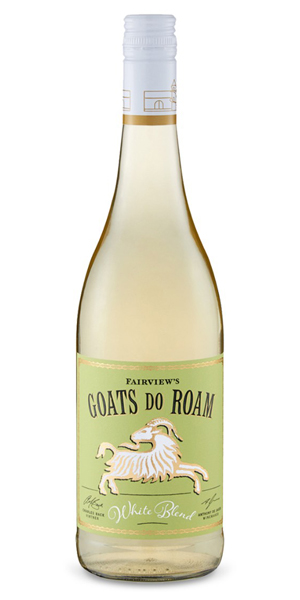 You may also like...