Godspeed – Yuzu Saison (355ml)
Beer Category

Farmhouse Ale

Beer Style

Belgian SaisonBeers in this category are gold to light-amber in colour and are often bottle-conditioned, with some yeast character, and high carbonation. Learn More

Tasting Notes

ComplexCrisprefreshing
Godspeed Brewery owner and head brewer Luc "Bim" Lafontaine cut his teeth homebrewing in the 1990's, and then eventually became the brewmaster at Monteal's famous Dieu du Ciel! brewery. After leaving Montreal to live in Japan and open his own brewery, Lafontaine was caught between red tape and the pull of coming home, so he came back to Canada and opened Godspeed in 2015.
Lafontaine is striving to craft beers of simplicity and finesse that express the cardinal flavor of their ingredients. He draws inspiration from traditional Czech brewing and Japanese cuisine, prizing above all the keen attention and care required to allow each element to articulate itself as a discrete part of the composition. When it comes to Godspeed beers, an "inspiration first" approach is taken; each release its own capstone after many years of travel, collaboration, experimentation, and personal growth. The beer portfolio is intentionally eclectic, running the gamut from bright hoppy pale ales, to classic malt-driven lagers, to bubbly and acerbic saisons. At Godspeed, great pride is taken in honouring centuries-old brewing traditions while putting their own stamp on a variety of styles, often with the help of expressive Japanese ingredients.
Tasting Notes
Beginning as a saison and finishing as something more enigmatic, Yuzu Saison combines Japanese citrus and Belgian yeast with restrained hopping to create a light, lively beer accentuated by delicate tartness and minerality. Expect notes of lemon zest, preserved lemons, freshly-peeled mandarin orange, and a hint of clove with a crisp mineral finish.
Method
The origins of the Belgian Saison come from humble roots, using what you had on hand to create a refreshing beverage for consumption on hot days. Saison is a style that invites innovation and individual interpretation. With Yuzu, Godspeed brewmaster Luc took inspiration from his time spent in Japan and gave this spicy and bitter beer style a lively kick with the addition of the Yuzu citrus fruit.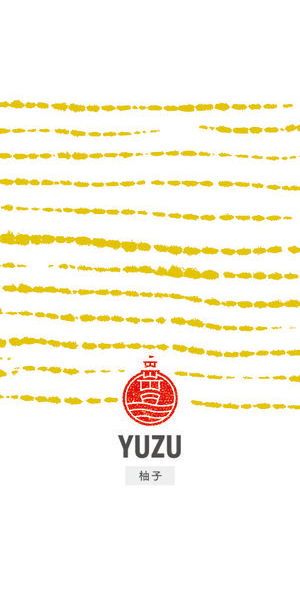 You may also like...