Grand Pre Castello (blend) (750ml)
Food Pairing

BurgersPasta with Tomato SauceSausages

Region

Nova ScotiaOntario
Domaine de Grand Pré makes polished and elegant Nova Scotian wines. The Domaine is known for its crisp and clean flavour profile and they pride themselves in using only 100 per cent Nova Scotian grown grapes. They grow specialty grapes that were developed for the Nova Scotian climate and landscape and the resulting wines wine awards year after year.
Tasting Notes
This medium bodied, oak aged red wine displays aromas of baking spice and dried herbs with notes of eucalyptus and cedar on the palate.
Method
Usually, you would find 100% Nova Scotia content in every bottle of Grand Pré wines. However, due to a late spring frost, 2018 is an exception. Castello is a blend of Nova Scotia grown Castel grapes and Ontario grown Baco Noir.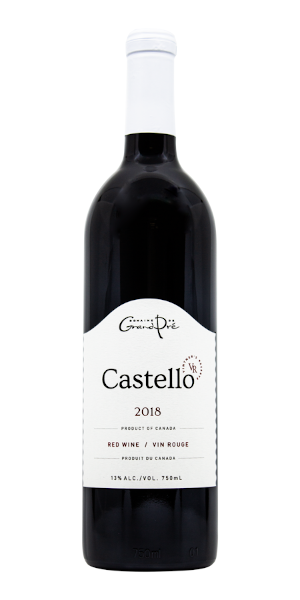 You may also like...