Grand Pre Moscato (750ml)
Food Pairing

AperitifCold SaladsFruit based dessertsSeafood
Domaine de Grand Pré makes polished and elegant Nova Scotian wines. The Domaine is known for its crisp and clean flavour profile and they pride themselves in using only 100 per cent Nova Scotian grown grapes. They grow specialty grapes that were developed for the Nova Scotian climate and landscape and the resulting wines wine awards year after year.
Tasting Notes
This light, refreshing wine is crafted from 100% Nova Scotia grown New York Muscat grapes. It showcases pink grapefruit on the nose along with notes of honeysuckle and peach blossom. The low alcohol, slight effervescence, and fruity aromatics of this wine are perfect for any occasion.
Method
Winemaker's notes: "There are many different Muscat grape varieties grown around the world. New York Muscat is Nova Scotia's most commonly grown Muscat varietal. Made from grapes grown at our own Gaspereau Valley Vineyard and Patrick Cantieni's Woodside Vineyard, this Moscato reminds me of growing up in Switzerland, drinking Italian Frizzantes and Moscato d'Astis. The relatively high residual sweetness is balanced with its well-structured acidity, making it light and refreshing."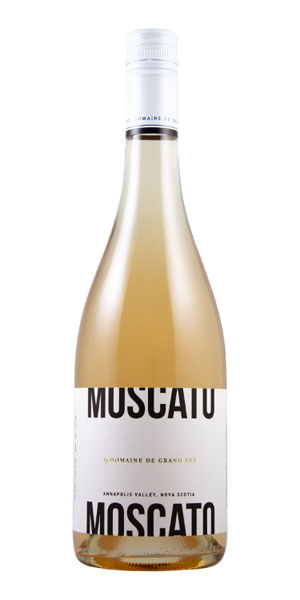 You may also like...