Spirit Category

London Dry Gin

Tasting Notes

CitruscleanViscous
Gray Whale Gin celebrates California and its unique and bountiful botanicals. The six Californian botanicals, juniper, mint, limes, fir tree, almonds, and kombu are sustainably sourced or wildly-foraged along the Pacific Coast— the same coastline as the majestic Gray Whale's migratory journey. Gray Whale Gin gives 1% of profit from sales to ocean conservation efforts with a focus on protecting the gray whale's epic journey.
Tasting Notes
First, the aroma of citrus carries you north, followed by juniper and a subtle hint of cool coastal fir trees. As you move further up the path, fresh mint and the umami flavors of kombu sea kelp are rounded out by a beautiful lasting creamy almond finish. In blind tastings with premium Gin consumers, Gray Whale Gin was preferred over Hendrick's Gin, so if you are looking for a new favorite drop, this will be a great addition to your bar.
Method
Under EU Law there are three defined styles of Gin: London Dry, Distilled, and Gin. Gray Whale Gin falls under the London Dry category. Meaning that no artificial flavouring has been added, all flavouring must be from using botanicals during the distillation process. The gin cannot be coloured and cannot be sweetened beyond 0.1 grams of sugar, not discernable on the palate.
Our Thoughts
Lime driven, with bright aromas practically leaping from the glass and mingling perfectly with almond notes. The thing I love most about this Gin is the mouthfeel; round and creamy yet still delicate and light. It would be amazing on its own over ice, or you can whip up some fun little summer cocktails.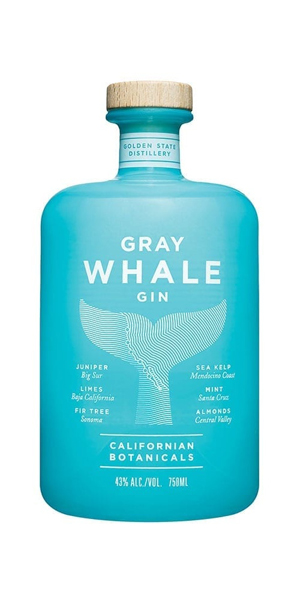 You may also like...