Great Lakes As Far Back As I Can Remember IPA (473ml)
Great Lakes Brewery is independently owned and operated with over 30 years in the craft beer business, making them one of the oldest craft breweries in Ontario. Based in Toronto at 30 Queen Elizabeth Blvd. GLB makes fresh, well-made beer in a variety of styles!
Tasting Notes
Pouring hazy orange with aromas of tropical fruits like mango and pineapple that jump from the glass. Juicy and dank flavours of strawberry, kiwi and melon against a smooth light body, and a clean finish.
6.4% abv
Method
Great Lakes always hits it out of the park with those soft, juicy IPAs we all know and love. If you've tried their "Octopus Wants to Fight IPA", "Karma Citra IPA", or "Lake Effect IPA" then you'll certainly enjoy this one!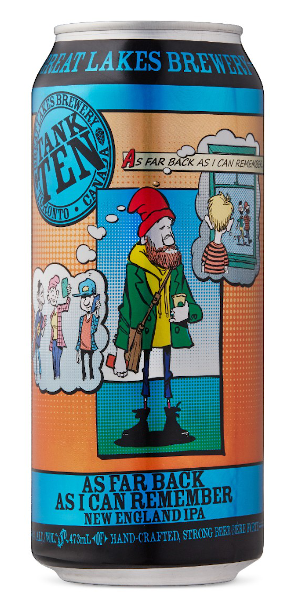 You may also like...