Great Lakes Brewery Lake Effect (473ml)
Great Lakes Brewery is independently owned and operated going on 30 years in the craft beer business, making them one of the oldest craft breweries in Ontario. Based in Toronto at 30 Queen Elizabeth Blvd. GLB makes fresh, well-made beer in a variety of styles!
Tasting Notes
From Great Lakes "Tank Ten" series – the Lake Effect IPA is unfiltered, orange, and packed with super tropical notes. Lots of orange, citrus, grass, mango, pine, and a little caramel. Coming in at 80 IBUs, there is a firm bitterness but it's largely balanced by freshness, and superb drink-ability. This won't last long!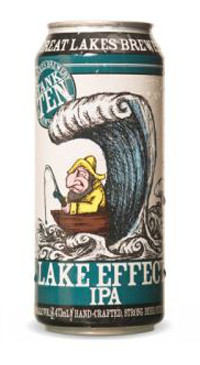 You may also like...