Great Lakes Brewery Sunnyside IPA (473ml)
Great Lakes Brewery is independently owned and operated going on 30 years in the craft beer business, making them one of the oldest craft breweries in Ontario. Based in Toronto at 30 Queen Elizabeth Blvd. GLB makes fresh, well made beer in a variety of styles!
Tasting Notes
A refreshing seasonal from Great Lakes – lots of late addition West Coast hops for a citrusy, and tropical punch of both aroma and flavour. A simple grain bill keeps this light and easy, and a lively carbonation and moderate bitterness keep you coming back for more.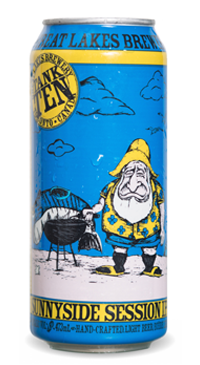 You may also like...