Great Lakes – Burst New England Pale Ale (473ml)
Great Lakes Brewery is independently owned and operated with over 30 years in the craft beer business, making them one of the oldest craft breweries in Ontario. Based in Toronto at 30 Queen Elizabeth Blvd. GLB makes fresh, well-made beer in a variety of styles!
Tasting Notes
Get ready for a flavour BURST! with this 4.5% New England Pale Ale. The hazy-orange pale ale leads into notes of mango that propel forward and are quickly joined by strawberry, peach and a touch of lemon. Subtle sweetness makes an appearance too. The soft mouthfeel provides a creamy texture. Juicy. Again, back to mango and strawberry with honeydew melon tagging along on the hop rocket. Really bright on the palate, like drinking a fresh fruit salad… if that's a thing.
Method
The baby sibling to Thrust IPA, jam packed with dry hopping to amplify juicy hop flavours and aromas while leaving the harsh bitterness at the door. This is one smooth pale ale.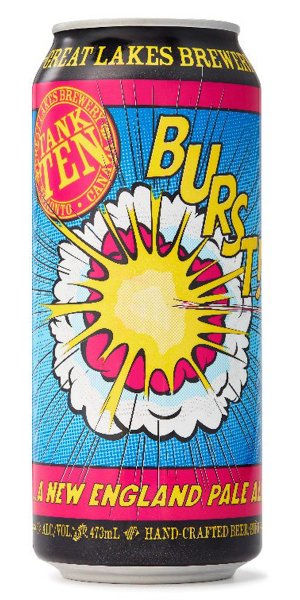 You may also like...