Great Lakes Vienna Lager (473ml)
Great Lakes Brewery is independently owned and operated with over 30 years in the craft beer business, making them one of the oldest craft breweries in Ontario. Based in Toronto at 30 Queen Elizabeth Blvd. GLB makes fresh, well-made beer in a variety of styles!
Tasting Notes
Pouring an amber-reddish with brilliant clarity, this Vienna Lager features clean aromas of lightly toasted malts and subtle wood characters. Naturally carbonated, the medium-light bodied beer features the right touch of roasted malts alongside a gentle hop presence of a spicy noble variety. The creamy mouthfeel finishes dry, yet crisp, and is a great example of the style.
Method
By the mid 1800s, Vienna had become an important brewing center. At a time when lagers were becoming popular in German-speaking Europe, a new style was created in the 'City of Music' that made use of a lightly kilned malt.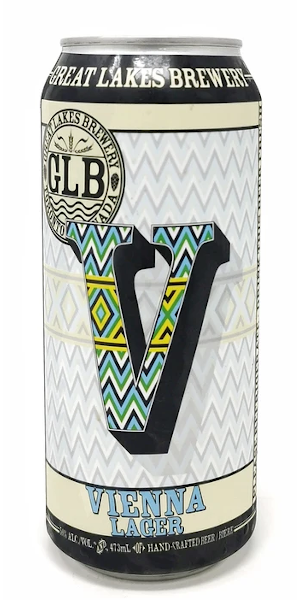 You may also like...