Grimross Kings Horn Vienna Lager (355ml)
Quickly becoming one of the leading craft breweries in New Brunswick, Fredericton's Grimross is all about sourcing the best ingredients.
They strive for authenticity and to be true to their craft, and they do this by sourcing local ingredients whenever possible. Most of the hops used at Grimross are grown right in New Brunswick. Their styles are heavily inspired from the great German and Czech lagers, as well as the more lively Belgian ales.
Tasting Notes
Pouring clear, light brown colour with no particulates, showing a small amount of thin light brown foam, and minimal lacing. Aromas of caramel, graham cracker, and nutty notes. Palate is moderately sweet, lightly bitter with a light body, medium carbonation, and slightly mouthwatering.
Method
The Vienna Lager dates back to the mid-1800s and is one of the best examples of lagers made with amber malts that you'll find. The lines between Vienna Lager and Marzen are very blurred- in almost every way they're the same style. These lagers are known for their deep amber colour and malt forward qualities, with caramel and nutty notes, a hint of herbal backing hops from the traditional German hops, and a clean dry finish.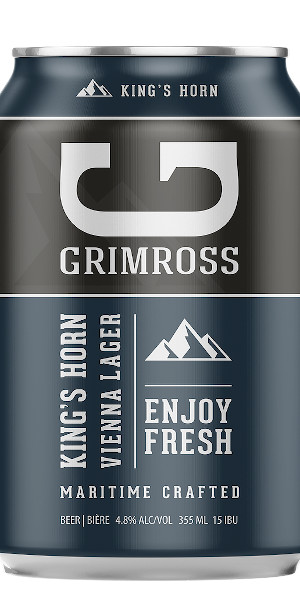 You may also like...