Grimross Pugnacious Porter (473ml)
Beer Style

English Porter
Brewing at Fredericton's Grimross is all about sourcing the best ingredients.
They strive for authenticity and to be true to their craft. They do this by sourcing local ingredients whenever possible. Most of the hops used at Grimross are grown right in New Brunswick.
Tasting Notes
Dry porter with hints of coffee, chocolate and dark fruit. Taking inspiration from the classic British styles with loads of roasty toasty malts giving you a full bodied mouthfeel and silky smooth finish.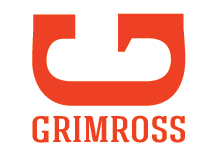 You may also like...