Gruvi Non-Alc IPA 4pk (1420ml)
Based in Denver, CO – Gruvi non-alcoholic beverages have contract brewers in Ontario, which is where we buy these beers from. Gruvi started up to give consumers access to a wide range of non-alcoholic beverages, from beers to wine. This is one of the fastest growing areas in the beverage industry!
Tasting Notes
Introducing Gruvi's non alcoholic IPA, a lighter, yet hop forward take on your favorite IPA. Each sip is perfectly balanced with hoppy, citrusy and slightly bitter notes that mingle with subtle honey flavour from the malt.
Less than 0.5% abv
Method
This IPA is packed with Citra, Galaxy and Mosaic hops to capture the best flavors of an IPA. And it is also gluten-reduced, with less than 10 ppm.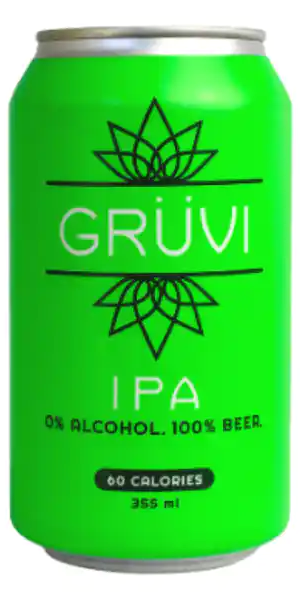 You may also like...