Gruvi Non-Alc Pale Ale 4pk (1420ml)
Beer Style

English Pale Ale
Based in Denver, CO – Gruvi non-alcoholic beverages have contract brewers in Ontario, which is where we buy these beers from. Gruvi started up to give consumers access to a wide range of non-alcoholic beverages, from beers to wine. This is one of the fastest growing areas in the beverage industry!
Tasting Notes
This earthy and aromatic beer pours a light caramel color with a foamy head. As any other pale ale, is medium bodied, with a hoppy, bitter bite and slightly sweet finish.
Less than 0.5% abv
Method
This beer is a true take on an English-Style pale ale, which are known for their balanced bitterness from barley and hops. Gruvi uses Chinook, Cascade and Citra hops to create slight citrus and piney qualities.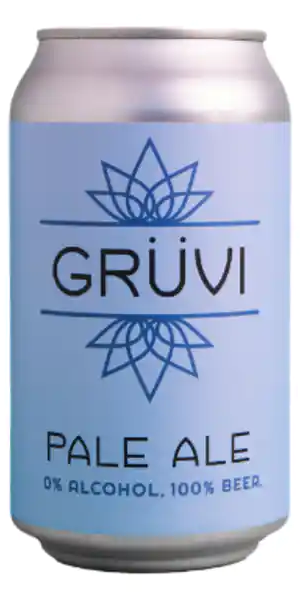 You may also like...