Half Cut The Tickle Fight IPA (473ml)
Long time Picaroons employee Matt Corey wanted to start his own brewery to brew styles he loved and to add his own twist. His brewery, Half Cut is brewed by contract out of a few different New Brunswick breweries, Petit Sault, Picaroons, and Grimross. Matt is able to travel around the province brewing his beer at different locations not having to worry about all the overhead and extra cost that comes with a brick and mortar brewery.
Tasting Notes
A West Coast style IPA. Ample hop aroma and bitterness with notes of pine resin, grapefruit peel, herbs, and citrus juice accompanied by flavours of citrus and subtle caramel notes on the finish. Firm bitterness and a slightly sticky finish.
Method
West Coast IPA is the original craft IPA style. They are all about showcasing the intense pine and citrus character from the American style hops. Heavy handed bitterness is balanced by a firm caramel malt backbone. Half Cut does a great job with this style!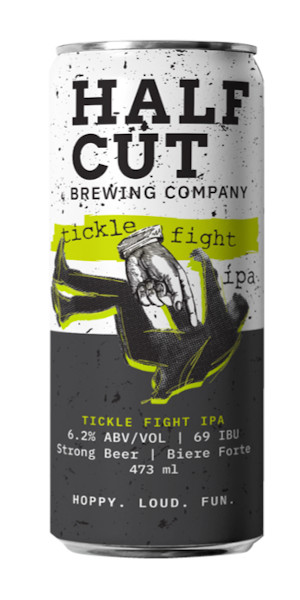 You may also like...