Hell Bay Dark Cream 6pk (2046ml)
Hell Bay Brewing Company is a small, locally owned and operated craft brewery located in downtown Liverpool, Nova Scotia. Made using premium malts, hops and yeast, all beers are handcrafted in small batches to ensure maximum quality and freshness.
Tasting Notes
This dark cream ale has complex aromas of milk chocolate and coffee, and flavours of rich caramelized malts, toasted bread, and subtle fruity notes. It presents itself with a creamy mouthfeel, thanks to the minimal carbonation, making for a smooth malty beer with a dry bitter finish.
Method
Hell Bay defied the BJCP criteria (the organization who judges beer), and they decided to take a traditional cream ale style and employ darker malts to achieve a more roasted profile, while maintaining a lighter body. Not a style you see often, this is for the drinker who enjoys amber beers and the toasty flavours they have, but also doesn't want a heavy drinking beer.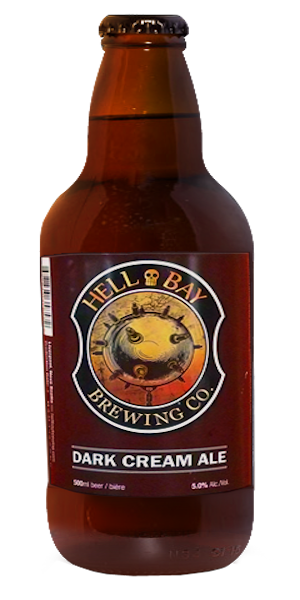 You may also like...