Hell Bay English Ale (473ml)
Beer Style

Extra Special/Strong Bitter
Hell Bay Brewing Company is a small, locally owned and operated craft brewery located in downtown Liverpool, Nova Scotia. Made using premium malts, hops and yeast, all beers are handcrafted in small batches to ensure maximum quality and freshness.
Tasting Notes
A tribute to the well-known bitters of English pubs across the pond, this beer features a distinct malty, tasted flavour and a medium body- showcasing a combination of five carefully selected hops and a nicely-balanced mild hop characteristic.
Method
English Bitters were originally a draught ale served very fresh under no pressure (gravity of hand pump dispensing only) at cellar temperatures. Lucky for you today, it's available everywhere! English ales feature amber malts that showcase a respectable amount of rich, nutty, and caramelized flavours. They also feature English hops, known primarily for their floral, woodsy, and herbal aromas. This beer won the gold medal for Best (English) Pale Ale in Atlantic Canada, 2016.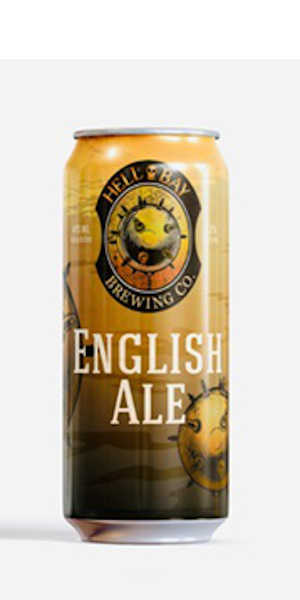 You may also like...