Huyghe Brewery – Paranoia Belgian Pale Ale (355ml)
Beer Style

Belgian Pale AleFeaturing light malts that give subtle honeyed character, the examples we carry are heavy on Euro hops that give ample lemon, herbal, and pepper notes. Learn More

Tasting Notes

BitterDrySpicy
The Huyghe Brewery in Melle, Belgium is under it's 4th generation of family ownership, and one of Belgium's largest. They have a large range of beers they produce, as well as a partnership with the monastery that brews Averbode beer. They are most known for Delirum Tremens. Next time you're in Brussels, be sure to check out their world famous Cafe, with over 3000 bottles in the cellar!
Tasting Notes
Pouring a light hazy yellow and seeing aromas of citrus, pepper, herbs, and stone fruits that lead into a palate that's refreshing and easy drinking. A light body, lively carbonation, and a clean bitter finish make this beer light on its feet and ready to mingle with light foods or on its own.
Method
A beautiful hazy Blond beer from De Huyghe Brewery. Created using dry hopping, where Citra and Mosiac are added in cold lagering and unfiltered to keep its hazy look. The perfect hoppy beer, an absolute thirst quencher! A unique and refreshing sub-style of beer that has emerged from Belgium is this hoppy, dry, and bitter pale ale that isn't as intense or "full throttle" as a lot of Belgian beer.
Our Thoughts
Picture a sessionable version of Delirium Tremens but with the hops dialled up to 11; bitter, juicy, hazy, and oh so drinkable. Paranoia is the bridge between Belgian beer purists and East Coast IPA lovers and Delerium's hoppy little brother deserves your attention.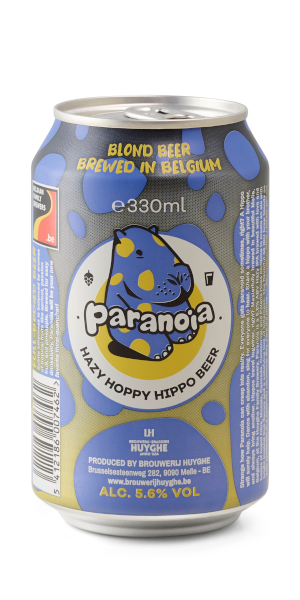 You may also like...