ibi (Revel) CAN – Skin Contact Vidal (355ml)
ibi is the wine side of Revel cidery. Located just outside of Guelph, Ontario, Revel Cider has been slowly building up their repertoire, making a wide range of apple ciders, perrys, fruit wines, grape wines, and even vermouth! Produced using spontaneous methods and natural yeasts, all products are fermented to zero grams of sugar, and usually barrel aged and/or blended with fruit, or wine must. They're delicate and wonderfully complex products that taste as good as the labels look!
Tasting Notes
It's a wide flavour palate, a mixture of tropical and temperate fruits. Honeycombs and stone fruit that mingle with saline minerality and fresh pineapple. This tastes a lot like some lighter pet-net style wines, and has a lively carbonation at the start that subsides halfway through the can. Big time pet-nat wine meets unfiltered cider vibes!

10.5% abv
Method
Fermented dry using native yeasts, and blended with 10% nectarine cider to amplify the aromatic character. Canned with some spritzy carbonation – these cans are made for early drinking, fresh and friendly!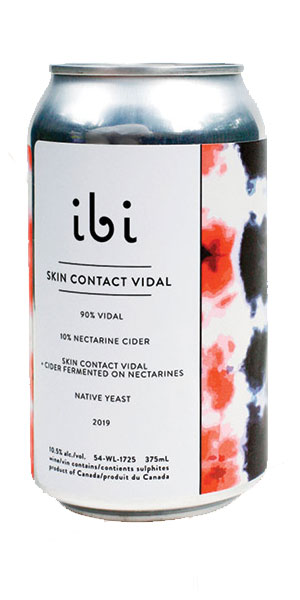 You may also like...