Il Poggione Bianco Toscana (750ml)
Il Poggione is Montalcino's fourth largest estate and is considered by many wine critics to be one of the most reasonably priced and cellar worthy wines on the market today.
Tasting Notes
A fresh white blend of Vermentino and Chardonnay grapes. After the harvest, the must stays in contact with the skins for 24 hours and subsequently ferments for 25 days at 12 °C (54 F). The blend of the two grapes allows to get the best from both: the freshness and the minerality typical of the Vermentino, with the structure given by the Chardonnay.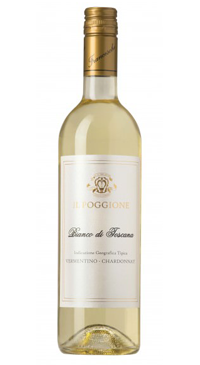 You may also like...