Indie Ale House – Marco Polo Italian Pilsner (473ml)
Beer Style

Italian PilsnerThink of a German-style Pilsner, known for its light body and drier, more hop-forward character, and dial up the dry-hopping of noble hops even more! Learn More

Tasting Notes

BitterCrispSpicy
Indie Ale House in Toronto's Junction neighborhood has been established since 2012. Since that time they've gone on to assert themselves as one of the city's best brewpubs, and even in the last couple years expanding to a full sized brewery. Their range of styles goes from refreshing lagers, all the way to a full-fledged barrel program. And if you think that's impressive, wait till you try their fried chicken.
Tasting Notes
Marco Polo pours a crystal clear gold, and has hop-forward aromas of grass, pepper spice, lemon, and herbal notes that mingle with the light pilsner malts. The palate drinks light, with an assertive bitterness and a dry "snappy" finish. Italian Pilsners feature more dry-hopping than German or Czech styles, so expect the noble hop aroma to be dialed up.
Method
Italian Pilsner, when talking in the context of craft beer refers to a sub-style of Pilsner that was developed in the mid-90's by Italian Birrificio Italiano. The style takes a German style Pilsner, already known for it's light body and drier more hop-forward character, and dials up the dry-hopping of noble hops even more. The resulting beer is very aromatic and has almost fluffy texture. A real lager drinkers treat!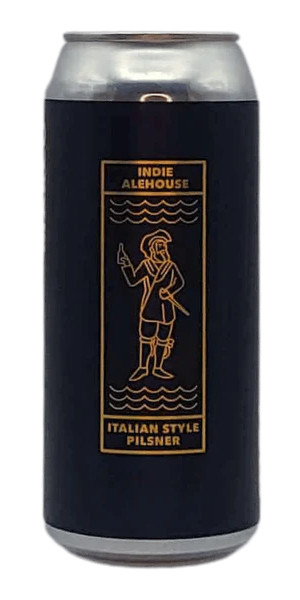 You may also like...
Express Shipping!
For select shipping postal codes, this product may be eligible for Express Delivery! Click here to learn more.