Indie Ale House – Parkette Pale Lager (473ml)
Tasting Notes

CrispMaltyrefreshing
Indie Ale House in Toronto's Junction neighborhood has been established since 2012. Since that time they've gone on to assert themselves as one of the city's best brewpubs, and even in the last couple years expanding to a full sized brewery. Their range of styles goes from refreshing lagers, all the way to a full-fledged barrel program. And if you think that's impressive, wait till you try their fried chicken.
Tasting Notes
Pouring a hazy gold colour with long lasting white foam. This lager has rich aromas of freshly baked bread, subtle honey, and a floral and herbal hop aroma. The palate drinks very smooth and is balanced nicely thanks to refreshing carbonation and just the right amount of bitterness.
4.7% abv
Method
Parkette was made for enjoying in those hot Summer days. Lagered for long periods of time at cold temperatures allows proteins to drop out of the beer resulting in smoother, more crisp mouthfeel and a dry finish makes this lager ultra refreshing.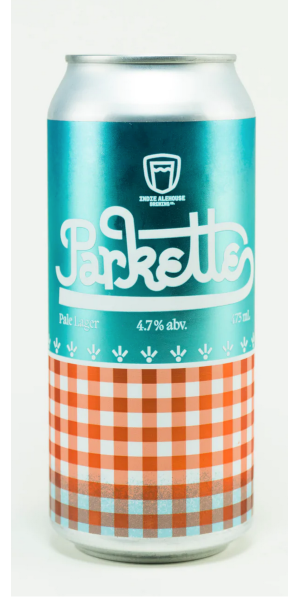 You may also like...