Indie Alehouse Ritual Madness Flanders Red (500ml)
Indie Ale House in Toronto's Junction neighborhood has been established since 2012. Since that time they've gone on to assert themselves as one of the city's best brewpubs, and even in the last couple years expanding to a full sized brewery. Their range of styles goes from refreshing lagers, all the way to a full-fledged barrel program. And if you think that's impressive, wait till you try their fried chicken.
Tasting Notes
Method
Made in the traditional Flanders Red style, aged on grape must. A blend of fresh, one year, and two year old barrel aged batches. Fermented with Flanders yeast, belgian malts, aged in red wine barrels, and co-fermented on grape must.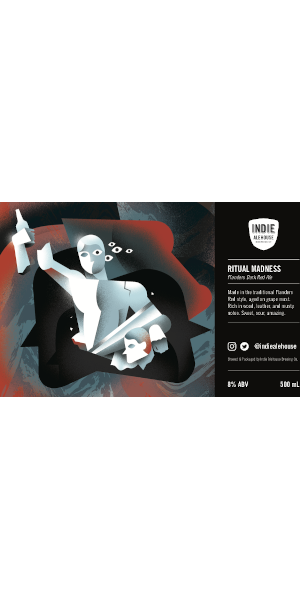 You may also like...