Island Folk Maple & Oak Cider (355ml)
A new cidery in beautiful Sydeny, Cape Breton. They are 100% locally owned and operated, partnering with local food producers and farmers for every product, using 100% Nova Scotia apples in all of their ciders. And of course, using only natural ingredients to make great tasting, naturally gluten free ciders.
Tasting Notes
This complex and full bodied cider is maple forward with subtle notes of citrus and a smooth oak finish. If your mind isn't already thinking of pairing this with homemade apple pie – now it is!
6.5% abv
Method
Done in a slightly sweet style, Island Folk's small-batch Maple & Oak cider combines carefully selected Nova Scotia apples with Margaree Valley maple syrup, aged in toasted French Oak. The maple syrup is blended in after fermentation, adding just a touch of maple sweetness to balance the refreshing acidity of the apple cider.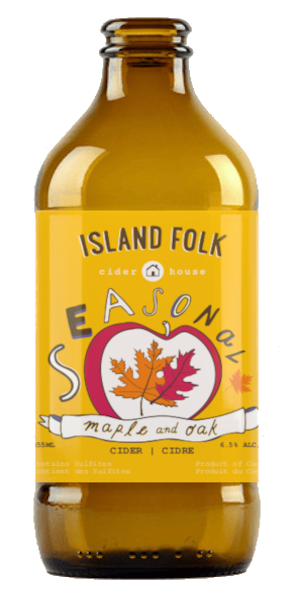 You may also like...