Island Folk – Rebel Rose Cider (473ml)
A new(er) cidery in beautiful Sydney, Cape Breton. They are 100% locally owned and operated, partnering with local food producers and farmers for every product, using 100% Nova Scotia apples in all of their ciders. And of course, using only natural ingredients to make great tasting, naturally gluten free ciders.
Tasting Notes
Island Folk Cider House believes that rules are made to be broken. Cape Breton's rich and radical past provides a blueprint for rebellion, bringing curiosity and creativity to how we live and how we brew. Guided by this spirit, they created Rebel Rosé. Made with 100% Nova Scotia apples and locally sourced cranberries, to create a mouth-watering blush with hints of rose and orange; the perfect balance of fruit and tart.
7.0% abv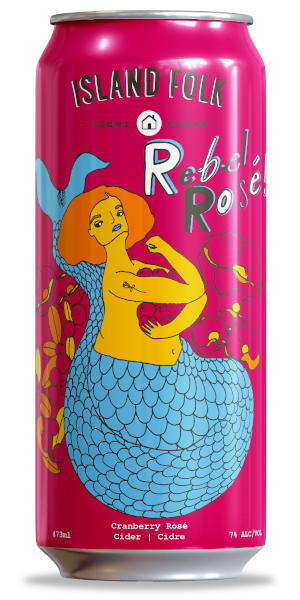 You may also like...