JD Shore Smores Cream (750ml)
With roots in North Carolina, Julie Shore and Arla Johnson fell in love with Canada nine years ago, and have brought an entrepreneurial spirit and their love of fine spirits to downtown Halifax. Julie comes from a line of distillers and she felt drawn to learning this craft; she eventually made a career change and studied to become a Master Distiller. She began on PEI with potatoes before moving to Halifax to satisfy the population's rum cravings by crafting small batch spirits using their copper still.
Tasting Notes
Nothing says summer better than ooey-gooey marshmallow, melty chocolate, and crunchy graham cracker as a classic campfire treat. Great news, you can now enjoy the taste of Smores while keeping your fingers from getting all sticky! Summers come and go but this classic is great anytime of year.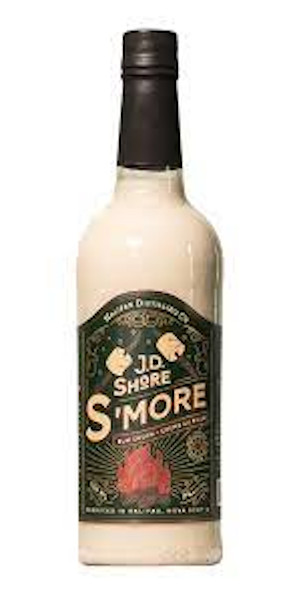 You may also like...